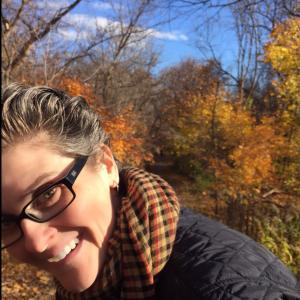 Trinley Dorje
Artist member since 2019
Toronto, Ontario
Trinley Dorje is a Toronto based, self-taught mixed media artist whose artworks are visual anthropological explorations of the human experience. Her aim is to strip away societal biases based on exterior level physical traits by removing or altering the skin of the human body which, in turn, allows the viewer of her art to openly negotiate the emotional and gendered meanings of the human body. She hopes her art will encourage discussion around racial, gender, and sexual biases and the importance of equality for all.
Her artwork has been shown in Canada, the United States, Netherlands, Sweden and Ireland. She has been featured on CBC Arts: Exhibitionist TV Series and has been published in magazines, medical journals, online articles and on book covers.
---
Favourite artist(s) right now
Jenny Saville, John Vochatzer, Yoh Nagao, Herakut
How long have you been creating art?
I started creating art in 2016.
Favourite medium
Mixed media collage
What do you listen to when you work?
I usually listen to a mix of rock from 1960 through to the grunge days of 1994. There's a little black metal on that playlist as well.
Favourite movie
I have so many favourites, but recent ones are: Midsommar, The Favourite and Border.
Your favourite spot in Toronto right now
My studio
Upcoming Exhibitions
2020-01-26
Gerrard Art Space, Toronto
The Heart Show
2019-12-05
Black Cat Artspace
Salon of Inclusiveness
2020-01-20
Legislative Assembly of Ontario
Art à la Carte
Select Past Exhibitions
2019
Legislative Assembly of Ontario, Toronto
Art à la Carte
2019
Toronto Media Arts Centre, Toronto
Being Scene
2019
Touring exhibition, various venues in Ireland
Create: The Art of Pregnancy, Birth & Beyond
2019
Gerrard Art Space, Toronto
The Heart Show
2019
Design To Festival at Co: Lab
La Planete Sauvage: Moving Away from Human-Centred Work Beyond Anthropocene
2019
The Blackcat Showroom, Toronto
The Salon of Inclusiveness
2018
Propeller Gallery, Toronto
Out of this World. Art inspired by the science of astronomy, celebrating 150 years of The Royal Astronomical Society of Canada
2018
The Science Gallery, Dublin Ireland
Create: The Art of Pregnancy, Birth & Beyond
2018
Hilliard Gallery, Kansas City, MO, USA
The Human Form Show
2018
Gladstone Hotel, Toronto
Being Scene
2018
Gerrard Art Space, Toronto
The Heart Show
2018
Los Angeles Center for Digital Art, Los Angeles, California USA
Snap-To-Grid
2017
Gallery 1313, Toronto
Summer Emerging Artist Exhibition
Press
2019
Poster Art "The Awakening"
Amsterdam Psychedelic Research Association
2019
Cover Art "Fade to Black" for Doctoral Thesis by Constantinos Ergatoudes
Risk Factors and Predictors of Heart Failure: from Incidence to Prognosis
2019
Journal of Cardiovascular Diagnosis and Therapy. Article and cover art
Artist gives human anatomy a colourful makeover
2018
ArtAscent Magazine V34 Yellow
Distinguished Artist Feature
2018
Cover Art "Four Chambers" for Doctoral Thesis by Nashmil Hashemi
Novel insights into echocardiographic assessment of cardiac function following heart surgery
2018
CBC Arts - Exhibitionists Television Series S04/E08
What happens when the human body isn't the subject of the art — it's the medium?
2018
Probeta Magazine, written by Anne Burke
Tolerance and co-existence begin in the womb
2018
CBC Arts, online article
From strokes to heart attacks, Trinley Dorje uses art to make what happens to our bodies beautiful
2018
Book cover art called "Open Your Mind". Author Joseph Stegenga
Medical Nihilism
2017
SciArt Digital Magazine
Microcosms of the Earth by Trinley Dorje
2017
"Interstellate: A Stream of Consciousness", Volume 2
Featured Art called Matrix of the Mind
SHARE THIS ARTIST
What do you mean, "try"?
Try-before-you-buy with a 3 month rental. 100% of your rental payments go towards the purchase (interest free). Message the artist directly, and start the conversation.
---
Art made (truly) affordable
We make it easy for you to try art with smart payment plans and try-before-you-buy models.
See How It Works
---
You're covered.
Artwork protection is included on all art rentals up to $5K. Our Customer Care team is always here to help.
Contact Us
---
Unlock Trade Access
For industries including interior design, film/TV production, & real estate staging: rent original pieces that fit with your project vision, budget and timeline.
Apply for Trade Access
---
1% from every transaction goes towards SKETCH WORKING ARTS.